CapitalRise funds airspace loan for London rooftop development
Originally published in The Intermediary by Jessica O'Connor, 31st July 2023.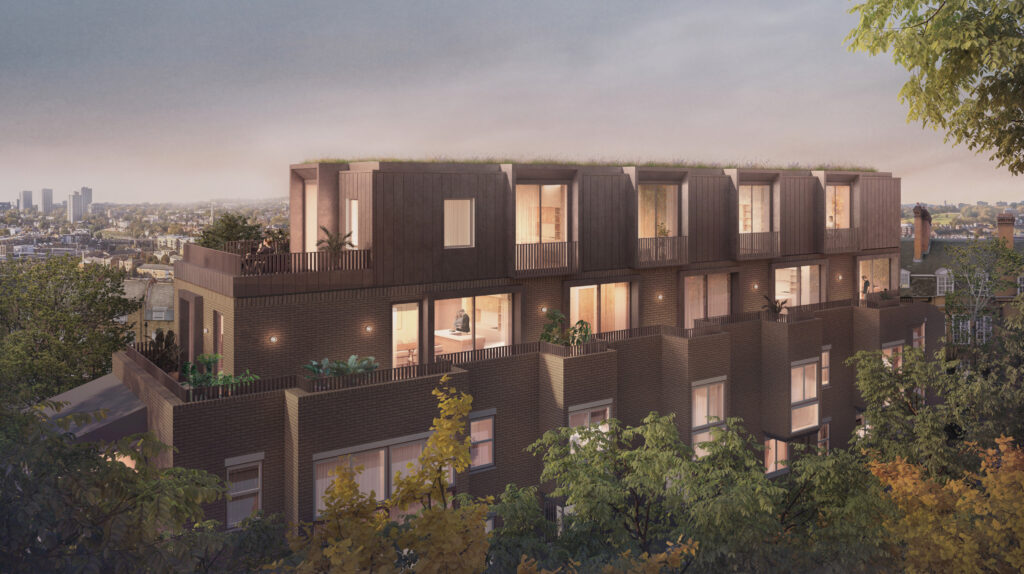 Prime property finance firm CapitalRise has originated a new loan for the airspace development of four luxury rooftop flats in Sloane Court East, Chelsea.
Construction will add two storeys to the existing six-storey property, creating over 4,456 square feet of new space.
The block is situated in the Royal Borough of Kensington and Chelsea and is currently comprised of 15 self-contained flats and a basement. The original communal area of the property will also be refurbished as part of the agreement with the existing tenants.
This type of airspace development – where space above the rooftops of existing buildings is developed to provide new homes – is an increasingly important feature of the prime central London (PCL) property market.
Using new construction methods to overcome the lack of housing supply in the city, airspace developments create more residences by building upwards.
The loan was provided to Echlin Group, a property development firm specialising in residential real estate in the prime London regions. Voltaire Financial, which brokered this project, is an advisory firm with expertise across debt and equity capital sourcing.
Lee Francis, lending director at CapitalRise, said: "The closing of the airspace project in Sloane Court East is an excellent achievement for CapitalRise and reflects that the sky really is the limit for this type of development, especially following the adjustments to planning regulations introduced in 2020. As a lender founded by developers, CapitalRise is in an excellent position to understand and underwrite specialist projects such as these."
"We are a proud member of the Association of Rooftop and Airspace Development (ARAD) and are excited to support further airspace projects that elevate London's housing stock."
Dorothée Dembiermont, partner at Voltaire Financial, added: "Financing rooftop projects is a complex process as it involves various considerations and risks.
"While airspace development offers potential solutions for housing shortages and sustainable urban growth, it also comes with its own unique set of difficulties including construction methods and additional stakeholders.
"It is therefore particularly important to work alongside an experienced and high-quality developer such as Echlin. This is the second rooftop development project that Voltaire has completed with Echlin. Thanks to strong collaboration between all parties, we were able to successfully overcome the different challenges and achieve the funding amidst a problematic marketplace."
Steve Clinch, head architect, Echlin, concluded: "Airspace development within architecturally and historically significant areas demands a rigorous and specialist approach.
"Sloane Court East presents the opportunity to demonstrate not only our expertise in rooftop development of this unique proposition, but also how to unite peerless conservatorship with exquisite modern design. We are thrilled that CapitalRise has enabled us to deliver such an exciting project as our chosen lender."