Testimonials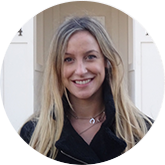 Annabelle, Investor
"The reason why I invested in CapitalRise is because I'm trying to save for a deposit for a house. After reviewing different investment products I felt CapitalRise provided me with the returns I am looking for at a risk level I was comfortable with. Everybody wants to get on the property ladder – the earlier the better – but when you earn around £30,000 per annum like me, it's virtually impossible in London.
You watch as properties rise in value and feel you are missing out. At least with this investment I am a getting a return higher than inflation and I feel I am benefiting from the housing market.
I work in property and so know that the returns can be high if you get the basics right – and so I am pleased that I can invest where my interests lie. I checked out the properties and all the details, and while there is always risk, I felt that the sums added up.
In terms of my experience, investing through CapitalRise was very simple and straightforward. The website is very informative, without being overwhelming and it was extremely clear as to exactly where my investment was going and how the course of the investment would pan out.
CapitalRise is the only website I have come across where I can invest in this kind of property without being a millionaire. I really do think it's a great way to start a pot and is encouraging to get on the property ladder in London as early as possible."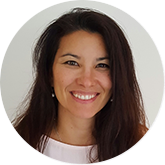 Maigaelle, Investor
"I have been investing in real estate since I was 20 when I first bought my first flat. I am familiar with it and so very comfortable to put my savings into it.
Where we are at the moment, there is so much uncertainty and volatility. We just don't know what is happening with Brexit in Europe and, in the US, with Trump.
I believe that real estate is less risky than other investments. Bricks and mortar always feel safer and prime real estate in London is always a good investment. It always attracts high net worths, especially people from other countries who are facing difficulties.
The return of 10 per cent is not something you can get that easily these days. I think that women are attracted to this kind of investment because they tend to be more risk averse.
We are much less likely to invest on a whim. Yet we still want to get a return. When you get to a certain age, have young kids, you think more carefully about how to make your money work.
Frankly you get virtually nothing from the bank. Women tend to invest in things that they know and are interested in.
I invest in London real estate because I know it. I also like art so invest in that."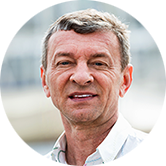 Tom, Investor
"I have some investments in stocks and think that having the opportunity to invest directly in high quality real estate assets, at no cost, through CapitalRise is a great addition to my portfolio. Returns of 10%+ are very hard to come by in today's world and the team at CapitalRise have selected some exceptional real estate which I feel very confident investing in."