CapitalRise Hosts Investors' Evening to Discuss Prime Property Trends
On 24th January 2023, CapitalRise hosted a fantastic event at the exclusive and luxurious Whiteley Marketing Suite in West London. The event was attended by around 50 of our investors plus guests from Knight Frank and Finchatton, who joined us for an evening of talks and a Q&A on the future of the Prime Property market – all accompanied by champagne and canapés.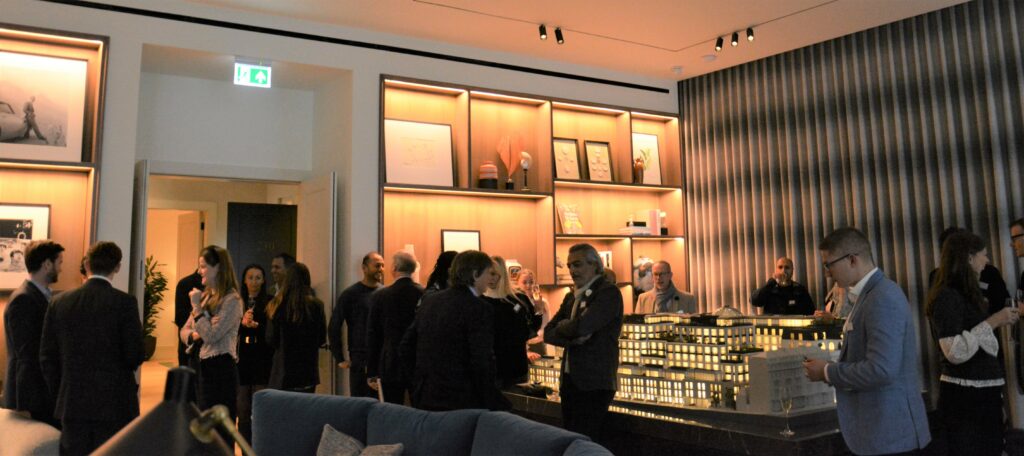 The Whiteley, our setting for the evening, sees the Prime redevelopment of the iconic department store, which first opened in 1911. The landmark project brings together some of the most talented architects and developers, who are breathing new life into this architectural gem. The masterplan includes private residences, the UK's first Six Senses hotel, and choice restaurants, leisure facilities and retailers.
The guests were welcomed by CapitalRise CEO and Co-Founder, Uma Rajah. Uma provided the context for the evening, with CapitalRise having had an incredibly successful 2022 (for instance, completing more deals in December than in any month since its inception in 2016). Uma went on to explain that we expect continuing exponential growth in the number of investment opportunities in 2023, and that we are excited to see strong growth for the business in the coming year.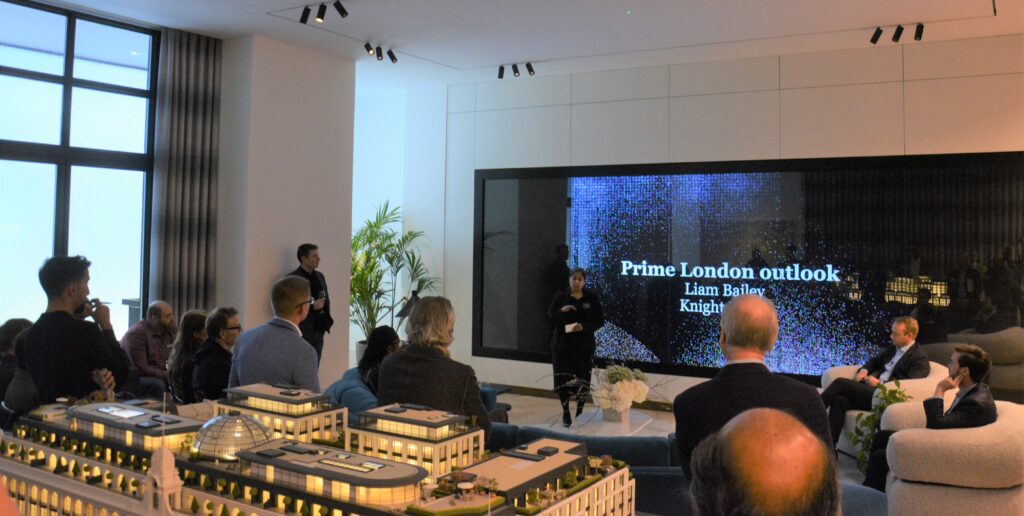 Uma then introduced Liam Bailey, our keynote speaker. Liam is the Global Head of Knight Frank's Research Department, responsible for developing business intelligence and customer insight programmes. He leads and co-ordinates projects in the UK and internationally for clients, including developers, investors and funders. Over the past decade, he has led the development of Knight Frank's wealth research stream – culminating in the annual Wealth Report publication.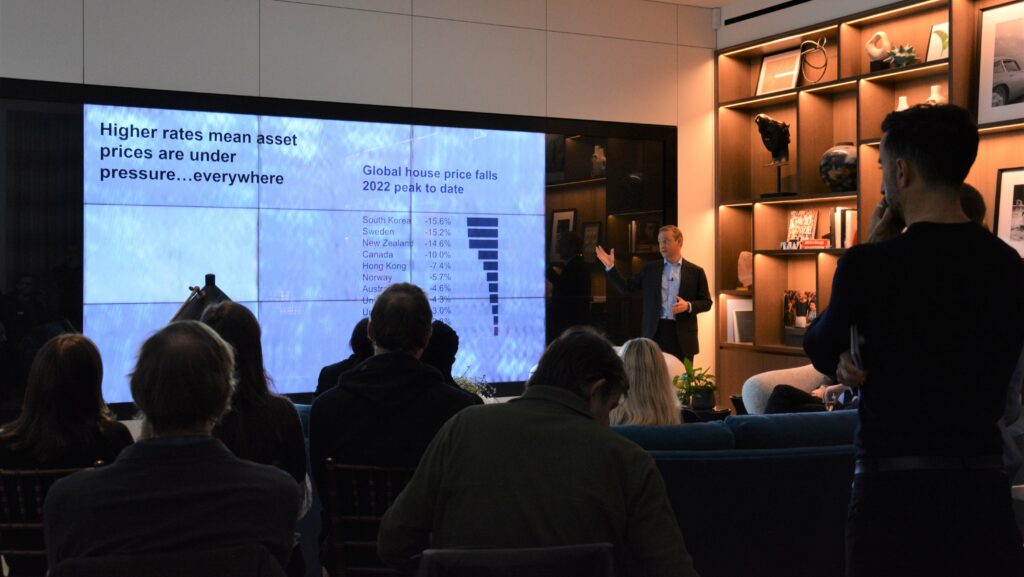 His talk covered a range of topics relating to the PCL (Prime Central London) outlook for 2023 and beyond. Some key takeaways included:
Though 2022 UK house prices fell (-4.3%), in the global context higher rates mean asset prices are under pressure in most places. For instance, during the same period, we have seen a -3.0% price drop in the USA, -7.4% in Hong Kong, and -15.2% in Sweden.
The domestic housing market has internal variations to consider, with PCL out-performing the wider UK market. While the overall UK 2-year cumulative change (2023-4) is predicted to be -9.8%, PCL pricing is expected to reduce by less at -3.0%. Equally, looking forward to 2025-7, the cumulative change for both PCL and Greater London is predicted to grow by +11.4%, compared to +8.7% for the UK as a whole.
Liam identified five key reasons why PCL is predicted to outperform:

Supply: Compounded by the fact that both the number of properties under construction and completions are the lowest since 2014, while the number of sales is at its highest since 2017.
Demand: Being driven by the end of Covid restrictions, particularly from China, which saw a dramatic reduction in international visitors. For instance, when comparing December 2022 to 2019, the number of arrivals at Heathrow from the EU dropped by 14%, and from Asia/Pacific by 25%. As these regions open up, we are seeing a rise in demand again.
Relative value: The relative value of London is supported by the data too, with PCL seeing an 18% drop in value since January 2015.
International buyers: This relative value is made even more attractive to international buyers with the drop in the value of the pound, effectively offering a 35% 'discount' for US Dollar and 27% for Chinese Yuan buyers compared to August 2015.
Investment demand: More broadly, there is investment demand. Knight Frank's Wealth Report calculates that 23% of UHNWIs are looking to property investments to defend their portfolios and in search of income.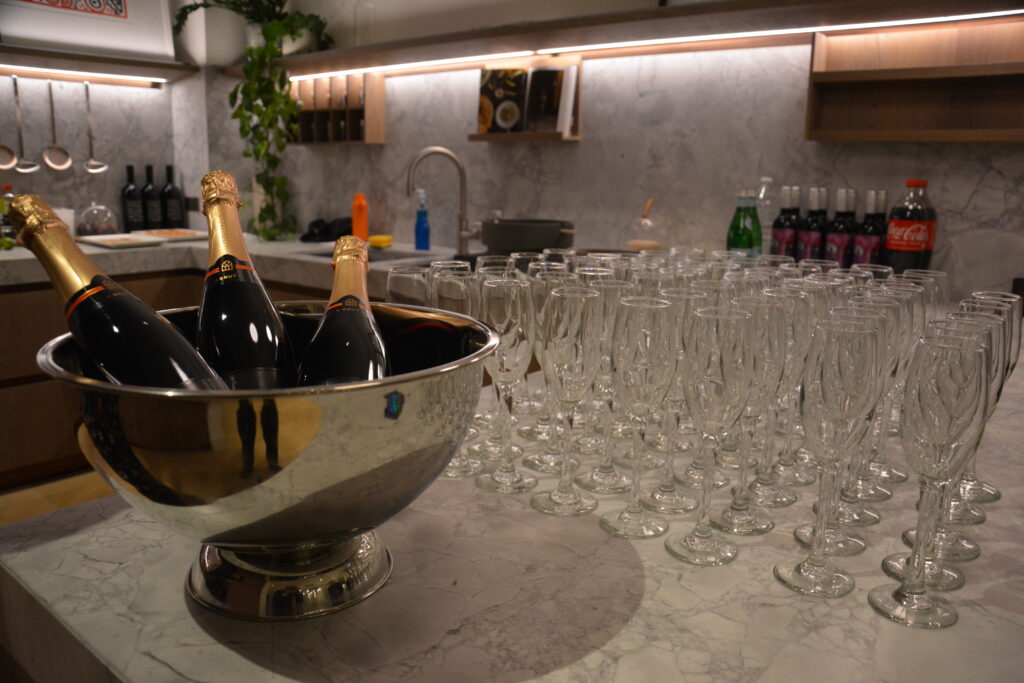 Following the talks, we hosted an illuminating Q&A. Our investors asked questions on a range of topics: from the effect of potential stamp duty changes, the impact of a Labour election win, to the relative importance of different international markets in a post-Covid world.
We would like to say a big thank you to our partners at The Whiteley, Finchatton and Knight Frank – and of course to our fantastic investors for making the evening both enjoyable and informative. We hope to see you at the next CapitalRise event!